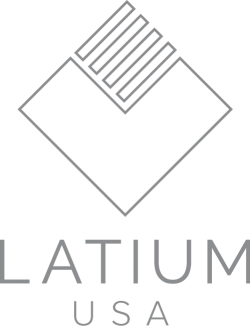 Latium USA
Latium USA comprises three different business models, Four Seasons Building Products: A"direct-to contractor" model, Four Seasons Sunrooms and Windows: A nearly 50-year-old established franchise model and Four Seasons Sunrooms of New York: A best practice, company-owned retail location. The Four Seasons brand is a household name in the home improvement industry offering a large product portfolio that helps customers make the most of their home.
As one of the largest privately-held remodeling groups in North America, Latium USA has its sights set on continuing to build a trusted and dependable brand through organic growth and strategic acquisition. In 2018, the company recorded organic sales growth of 20% and is on track for sales of $150m in 2019 with the recent acquisitions of Alumaline Distribution, Superior Mason Products and Magic Wall.
Latium USA serves contractors, dealers, architects, specifiers and franchises through our network of 20 strategically located service centers and 4 national manufacturing facilities.
This geographical coverage is complemented with a commitment to business support including research and development, brand investment, "best in class" tools, customer service, strategic partners and comprehensive training classes that focus on the three most important pillars of any remodeling business – marketing, sales and installation.